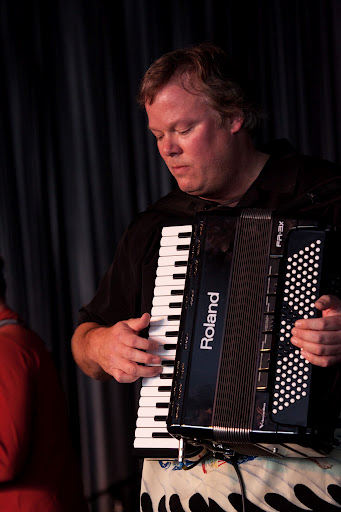 Multi-instrumentalist Pete Sandvik (accordion, piano, guitar, vocals, percussion), brings rock influences, classically-trained dexterity, and a love for world music to his accordion playing.
Having played piano from age 14, Pete later acquired accordion skills via his love for Zydeco music in the 90's. He's since played with members of Prince's NPG, Bob Dylan's Blood on the Tracks band, and most recently, members of the alt-rock band Wilco.
He currently plays with local Celtic Rock favorites the Sweet Colleens, as well as solo gigs in the Twin Cities area.